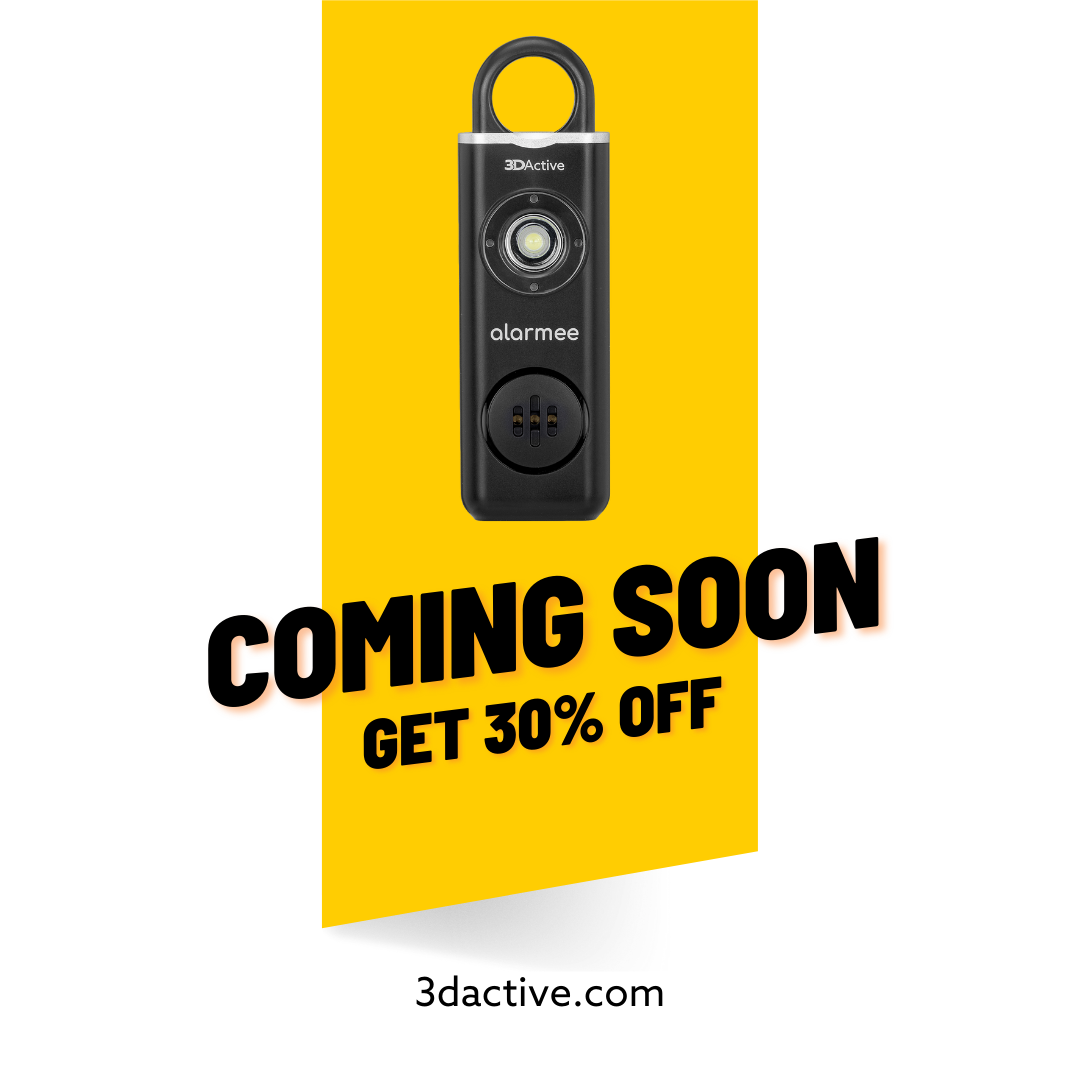 Coming Soon
Meet

alarmee

, the rechargeable personal safety alarm by 3DActive.
Designed to empower women, teens and elderly to feel safe wherever they go. Whether you're in town, out walking the dog, walking across campus, or on your way home from a night with friends, always feel safe with alarmee.
Sign up now to be the first to know when alarmee becomes available and get 30% Off your order!

↓